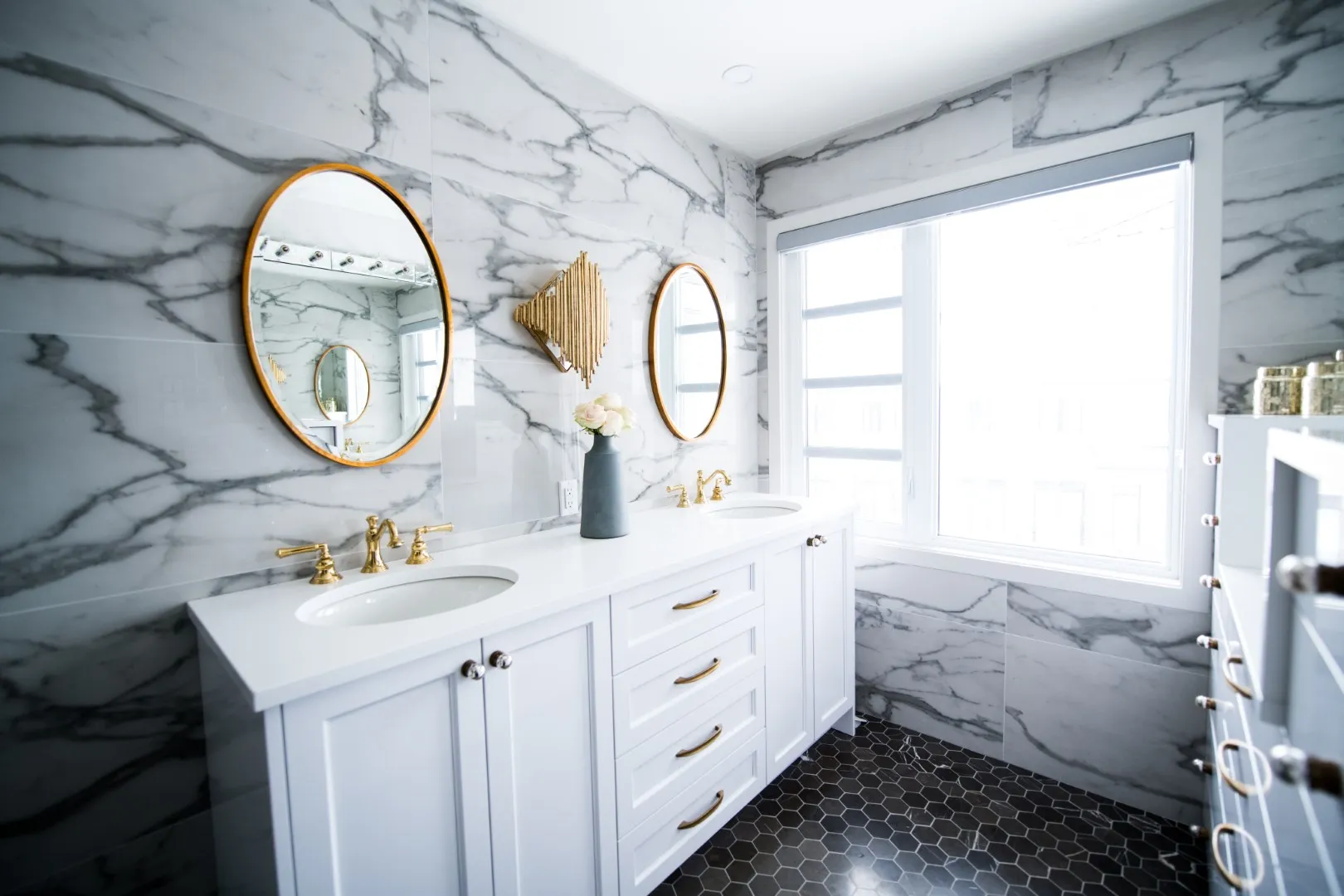 Besides decorating your living rooms, hallways, and bedrooms, have you ever really thought about styling your bathroom? The fact of the matter is…most people simply don't put second thoughts to it. You can purchase certain accessories that are not only great for quality and longevity, but also match the entire styling of your home. Whether it's trendy tech-inspired bathroom look, a luxurious high-end feel, or a modern minimalist bathroom — purchasing the right equipment from the right brand is crucial. 
This is why, my team and I put on our detective glasses (not literally), and researched top 5 bathroom accessories brands in the UK. 
Easily shop online from these companies that are perfect for dynamic styling, and are also perfect for saving money. Because at Findbestvouchers, we love to help our visitors save money while they shop from credible online brands. So if you decide to purchase a bathroom accessory today, don't forget to check these brands' promotional offers to steal some deals. 
Now, let's get into the list…shall we? 
1. ManoMano UK
ManoMano is a fantastic brand for bathroom accessories. With a wide selection of basins, baths, showers, and shower trays at the best possible prices — you'll hardly go wrong with ManoMano. 
You'll find 500+ bathroom accessories, often with offers like free home delivery. You'll get some stylish taps to make your bathroom design extravagant, which will enhance the longevity and style of your bath. 
ManoMano itself is a platform for DIY, gardening, and home improvement products. Because dozens of brands compete with each other, they often strive to bring you the best products under prices that feel right. This is the main reason that makes ManoMano amongst our best choice for bathroom accessories. 
This is what we Loved: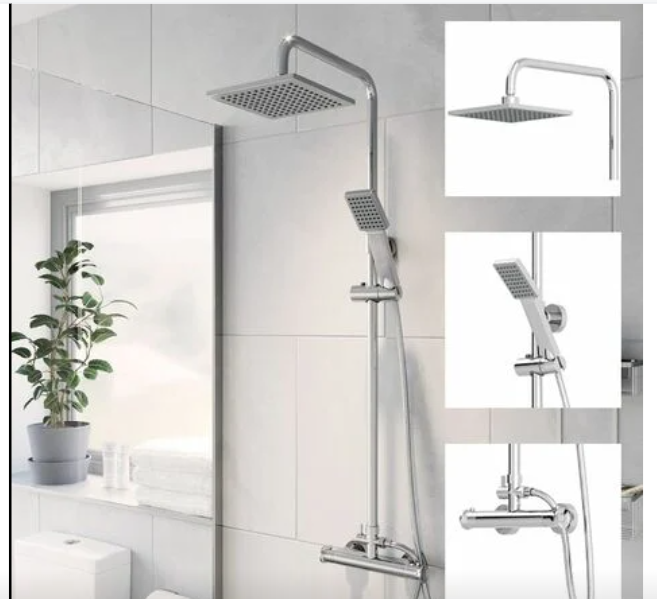 Bathroom Thermostatic Mixer Shower
A Stylish, practical, and safe mixer shower, with thermostatically controlled shower valve exposed and separate controls — makes your bathing enjoyable and relaxed. You'll get a convenient handset, which can be adjusted on your own range of heights. That is quite good for getting showers for long heights users. The shower valves are made with solid brass that is durable and reliable. From 261 reviews, it gets 4.4 stars rating.10 years warranty with 30 days return. 
2. Big Bathroom Shop
Starting their journey in 2007 from the UK, Big Bathroom Shop is famous for providing luxury bathroom accessories and trading exclusively online. They've stylish, practical and reliable solutions that help you to add a luxury design in your bathroom. This brand is fully online, and offers you 30-days money back guarantee for all their products to build reassurance. Plus, you'll get a 100% secure online shopping experience with zero trouble. 
They're famous due to their luxury bathrooms, first-class customer service, and expert advice. You'll get helpful tips for making your bathroom design to the next level. Big Bathroom Shop is a leading platform in providing expert advice to their customers. 
Currently, they've served thousands of clients in the UK, who have expressed their love for this brand. That's why me and my team decided to add it to the top bathroom accessories brands' list. 
Here is what we loved: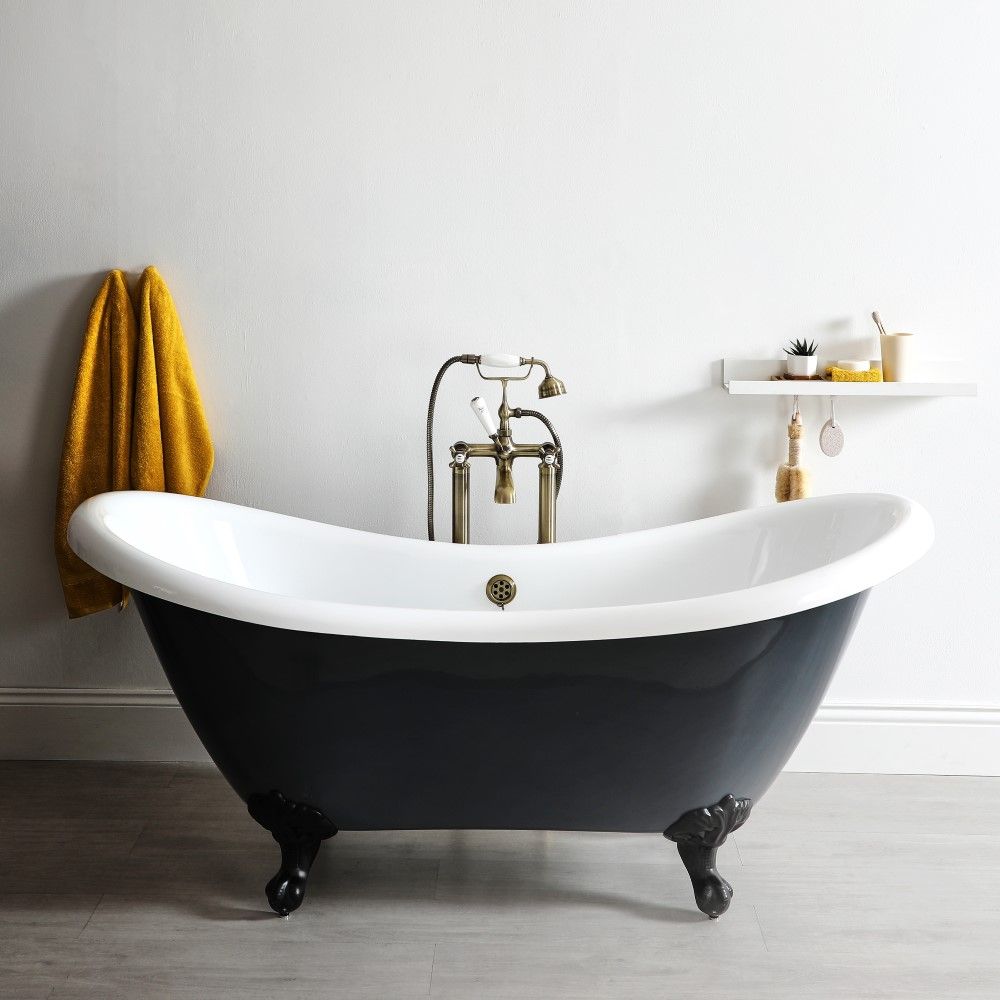 Milano Hest
Enjoy the most comfortable bathing experience with Milano Hest 1750mm x 730mm traditional double-ended freestanding slipper bath. And it brings a stunning view in the bathroom, if you place it in the centerpiece. With decorative black feet and a stone gray exterior, give your bathroom a modern look at a purchasable price. You can store up to 195 liters of water — that is a luxury bathing experience. Long life 10 year guarantee. 
3. Wholesale Domestic
Since 1963, Wholesale Domestic has been serving the people of Britain with an unparalleled choice of bathroom products at the best value prices. 
They offer their customers to shop in-store and online with a vast variety of unique styles, colors, and sizes within the category of bathroom furniture, baths, and accessories. 
Further, you'll get expert advice at online shopping time, which gives you additional ideas about making your bathroom to the next level. We love Wholesale Domestic due to its excellent quality products, outstanding service, and affordable prices. 
The thing we loved: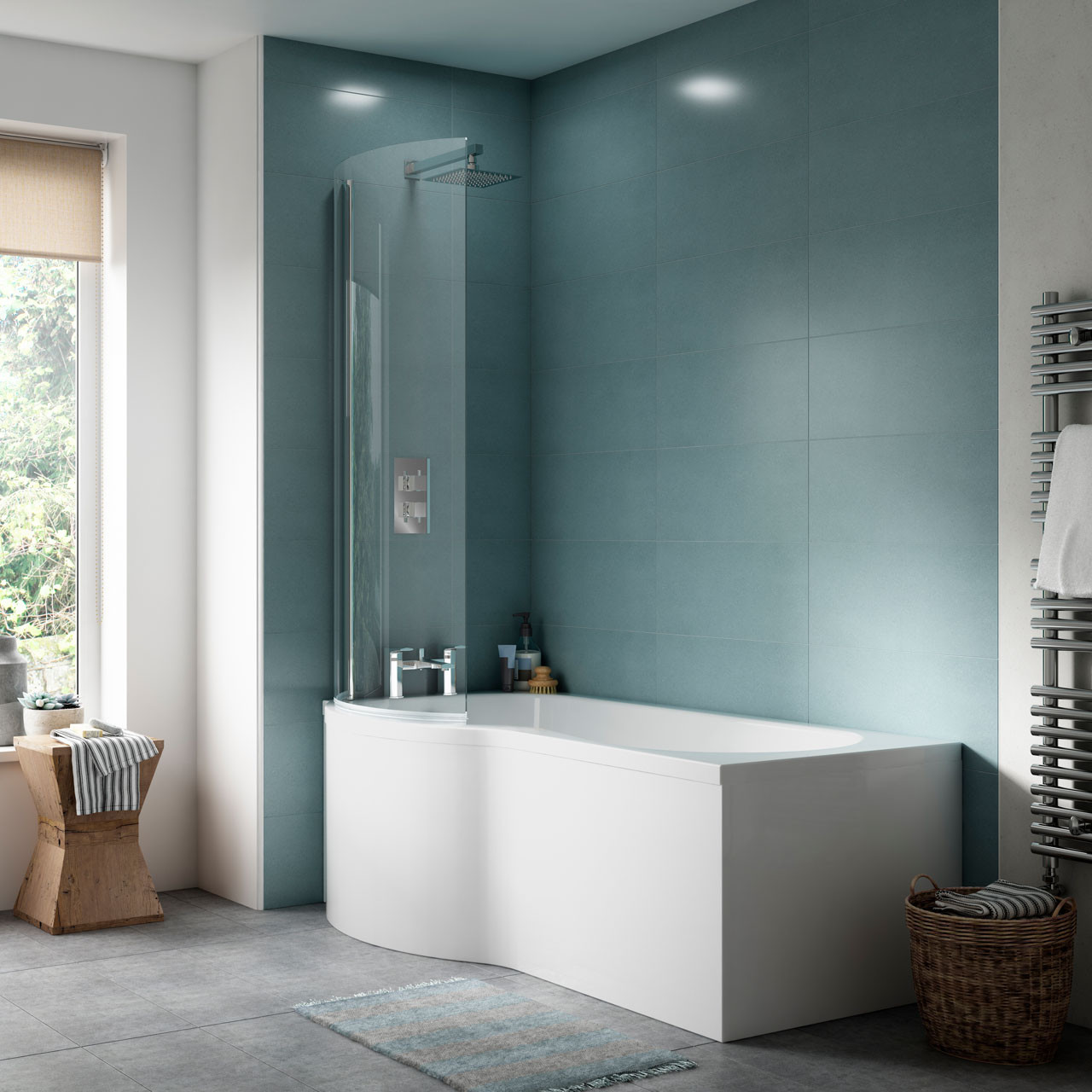 Nuie 1700mm P Shape Front Bath Panel 
Cover your body during bathing with a P shaped bath panel. It is thick and strong, but be careful during installation. You'll get a few guides about how to fix it properly — that saves you from confusion. It comes with white color — which is excellent to hide you during bathing and gives you a relaxing bathing experience. A 5 Year Guarantee against faulty workmanship or materials available. The delivery time is around 5-7 working days.  
4. Bathroom Takeaway
Bathroom Takeaway started in 2010 in the UK with over 100,000 easy, cost-effective, and enjoyable bathroom products in a good quality. It offers exceptional quality and even better value for money. 
You'll get bathroom suites to cloakroom toilets, showers and ensuites to taps and heated towel rails. In short, everything. 
Bathroom Takeaway stands out the rest due to no gimmicks, never ending sales, and clear, honest pricing. You can directly purchase any bathroom accessories from the store — that means no middlemen, no expensive showroom costs, and no sales commissions. 
Further, you'll get a 'Fit & Forget' guarantee, along with a 30-day money-back guarantee. One more reason for liking this store is you can get free home delivery if you spend over £399. 
This is what we loved: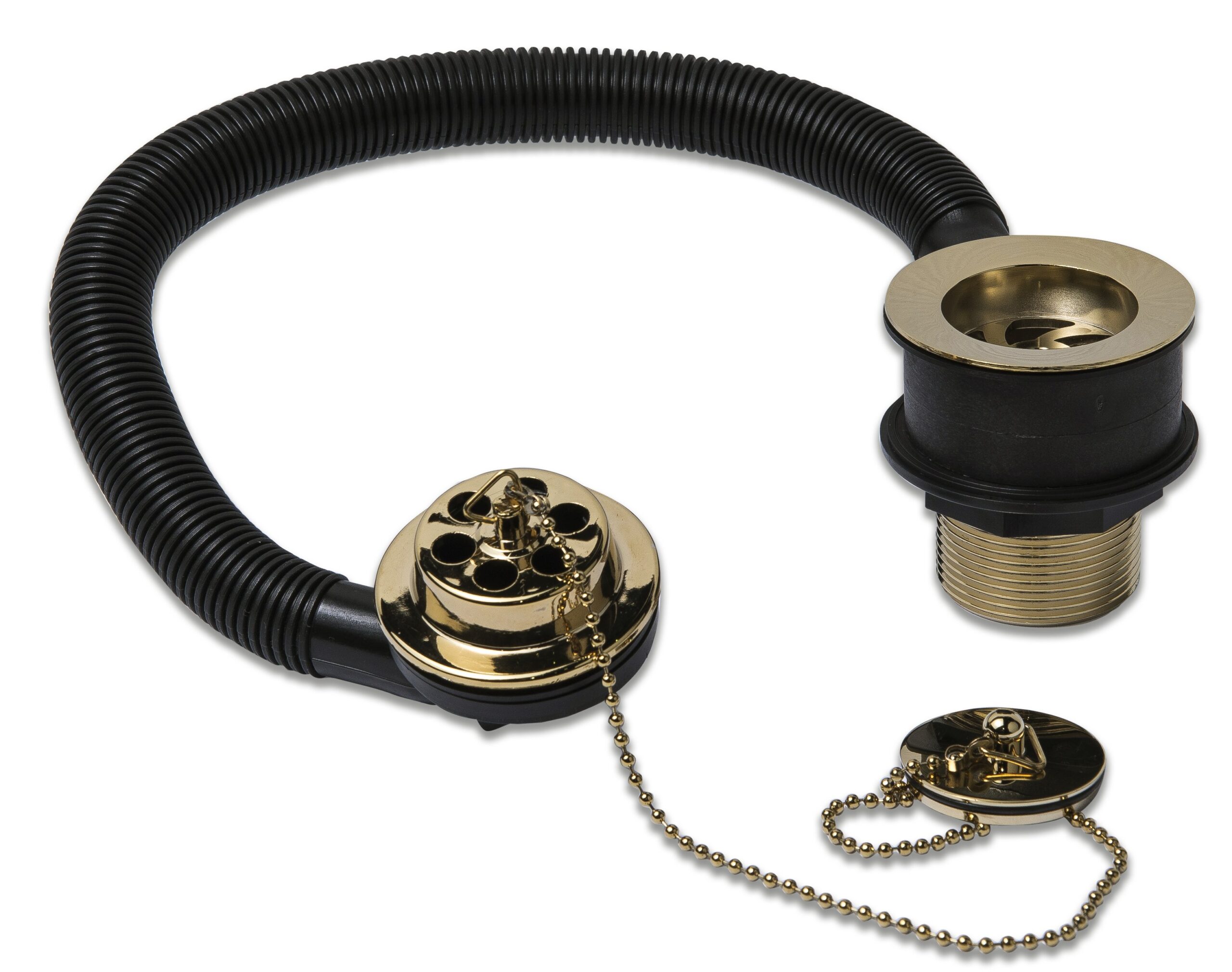 Bath Waste with Gold Finish Plug and Chain
This classic bath waste is available with sophisticated gold finish and its timeless design. With a 1.5 inch waste connection and brass top and chain that is enough for removing toxic waste and reliable feel. All luxury features available in it that you want. Try for 30 days — return if it fails in draining bath waste. 
5. Royal Bathrooms
Royal Bathroom was founded in September 2010, famous for its high quality bathroom equipment such as bathtubs, ceramics, cast iron radiators, towel rails, handmade tiles, showers and bathroom furniture. 
You'll get all luxury accessories that are needed to make your bathroom stunning and outclass. Royal Bathrooms brand is well known due to its high quality products, quick supply, and technical support. 
Further, you'll get helpful ideas and concepts about organizing your bathroom. If you are looking for a traditional bathroom or more contemporary style, Royal Bathrooms can meet your requirements. 
What we loved: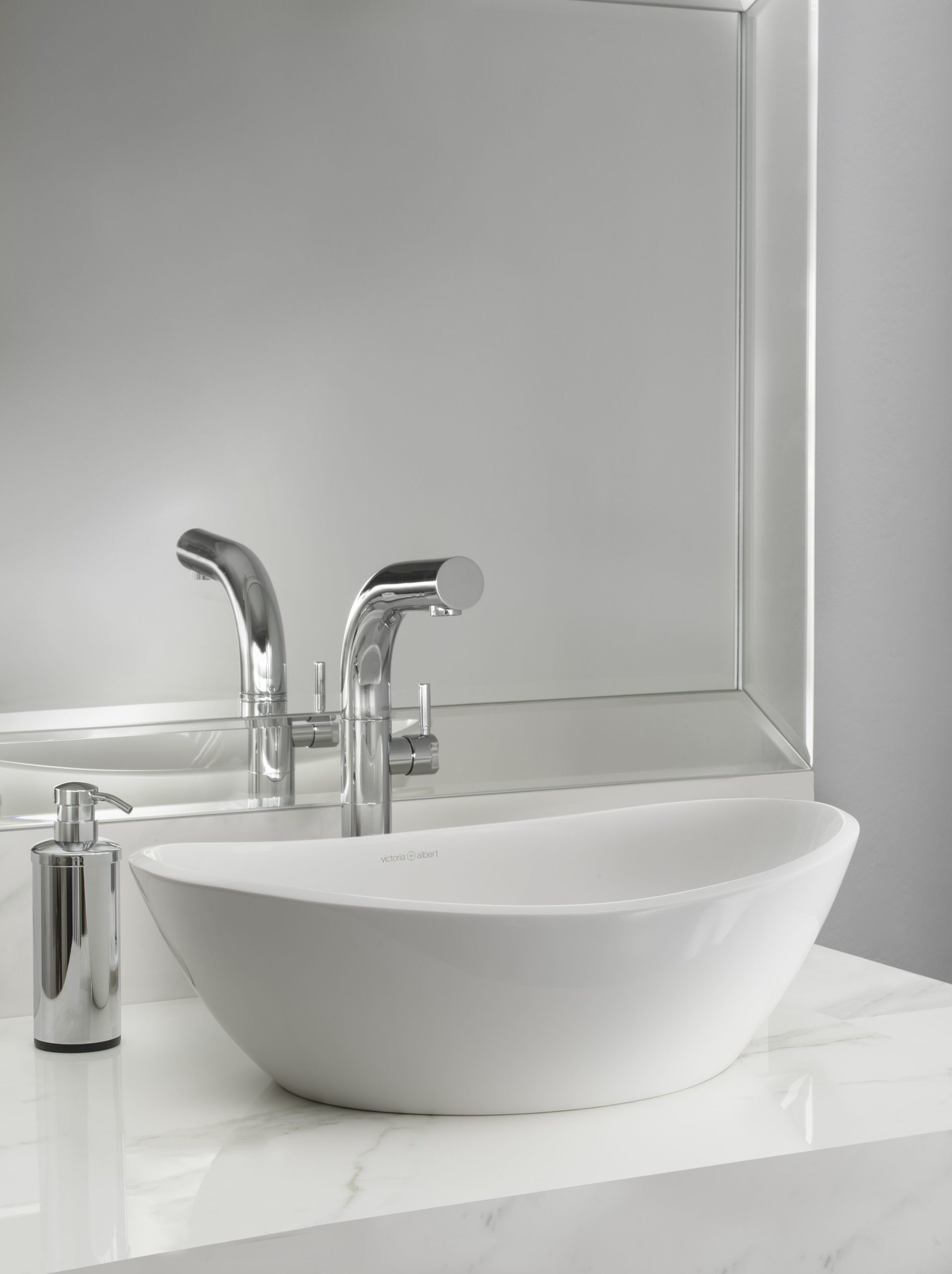 Amalfi 55 basin by Victoria+Albert Baths
Amalfi 55 basin is simple, sturdy, and rimless countertop designed to complement the Amalfi bath. This ultimate freestanding bath and basin V+A use a material called QUARRYCAST™ – exclusive to Victoria + Albert. It comes with many colors, which is perfect for making your bathroom colorful.  
Concluding: Ready to style (or restyle) your bathroom? 
That's it. I hope you loved the list. When styling or restyling your bathroom, keep in mind these three Hs: 
High styling

High performance

High endurance
Keeping in mind years ahead; you want your bathroom accessories to not only contemplate with your home's theme or style, but also want them robust enough to stay with you for years-long. Choose something that's a perfect blend of style, innovation, and functionality. Good luck!