Home & Garden
ManoMano Reviews 2023: Can You Trust Them with Your Money?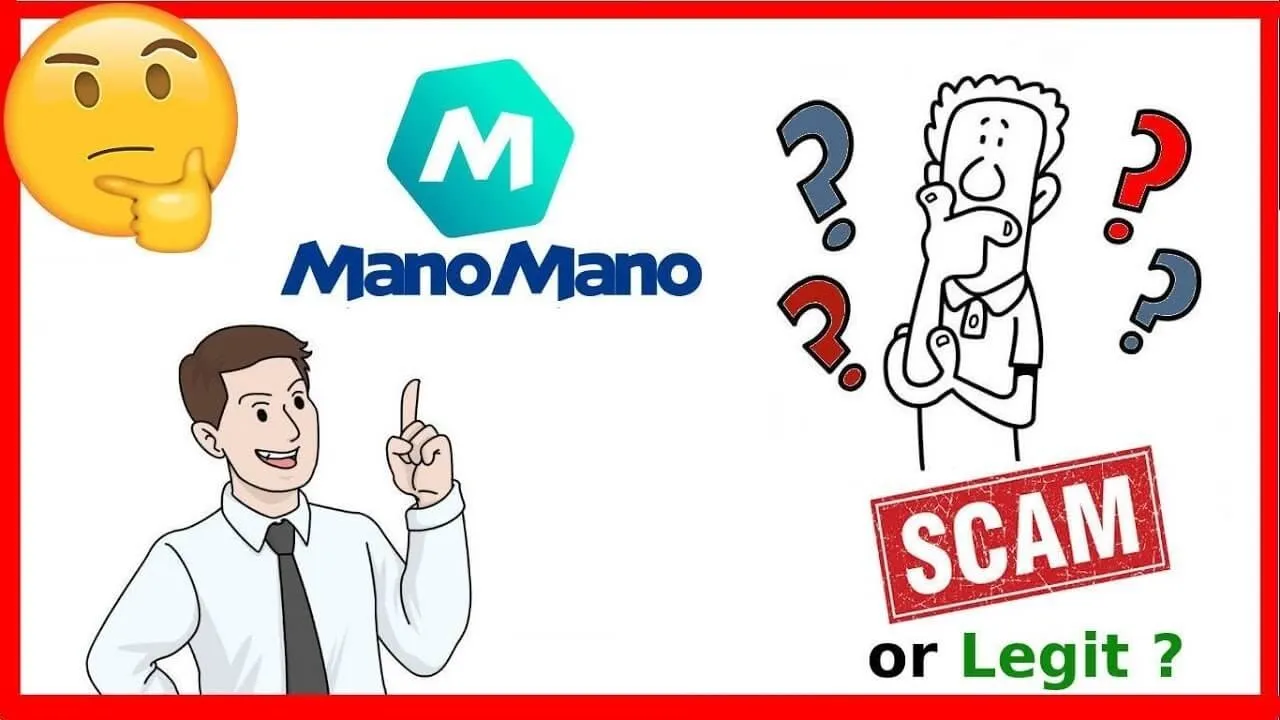 Hey, if you're into gardening, DIY, and stuff like that, I am pretty sure you've heard about ManoMano UK before. 
And in case you've not, welcome abroad!
In this detailed ManoMano review 2023, we're going to take a skeptic look at who they are, what customers think of them, and whether you should trust them or avoid trading with them at all costs. 
So, if you're interested, stick to the post till the end as I am revealing everything for you, after doing hours of deep tiring research on them.   
Let's start. 
It is a brand that started in 2013, in France, to sell gardening and DIY products. And with their good customer support, quality of the products, and more importantly, best prices, they took over the whole Europe. 
Right now, in 2023, they're the leading website that offers buying and selling of home improvements, gardening, and DIY products in the UK. 
You can just literally buy anything related to these categories with prices that are far better than the outside market. 
Sometimes their prices just feel too good to be true. But, except that there's nothing like that. 
You're going to see everything later in the post that makes them better over their competitors… 
Explore a Wide Variety of ManoMano Products
ManoMano offers a great number of products on their website. You can get all sorts of things like gardening furniture, bbqs, artificial trees, torches, gates, sheds, and plenty of more. Their categories start from heating and plumbing, home improvements, pet care, and all the way up to home and lifestyle products. 
So because of their vast array of products, ManoMano targets a large portion of customers. And their prices are already profitable, so, probably that's why they're the talk of the town. 
If you want to buy, you can do that easily on their website. Just navigate through their categories, or type whatever you desire in the search bar section. It's pretty much like Amazon. 
Let's explore more…
Do they accept the Products of Every Random Seller to Sell You? 
Well, yes they're open to every brand, but no, they don't curate every seller on their website. Confused? Let me explain. 
ManoMano encourages every brand to partner with them to sell their products on the website. But before selecting the brand or the product, ManoMano has real strict criteria. If the seller doesn't get passed through those strict quality and safety checks, then ManoMano won't accept their partnerships. 
And that's best for a buyer like you. That simply ensures you don't get crappy products delivered at your door-front. 
So that's another good one for ManoMano…
Yet there's still more to talk about. So stick around…
Get Whatever You want without Stepping out of Your House
You see, normally, to buy products like these, we would go to the nearby physical DIY store, check stuff for ourselves, and then buy. Yes, I know, you could get things from Amazon or Aliexpress. But it's daunting to discover reliable gardening and DIY products in those giant ecommerce platforms. 
With ManoMano, you're assured that your money is safe, and you'll only get what you ordered from the brand, all without stepping out of the comfort of your home. 
This is one of the things that we personally love about ManoMano. A special dedicated website only for DIY and gardening enthusiasts. 
And there's something more exclusive and exciting for ManoMano's fans or anyone interested in their products. You're going to love that, too. 
Here goes…
How ManoMano Never Lets You Run Out of DIY Ideas
What we're going to discuss right now is, hands down, the best thing we love about the brand. This is something you'll rarely see companies doing. This specialty about ManoMano shows how much value they give to their customers, fans, or anyone who is into DIY and crafting.
You want to know what it is?
The Communities. 
They have built massive communities across pretty much every social channel. Be it Facebook, Twitter, and YouTube.  Even they have their own blog: The Handy Mano. 
In these communities, a lot of DIY experts, noobs, and in general people like you who are interested in this industry, hang out, share their ideas, and help each other. They're free and anyone can join. This is so positive and wholesome. 
Doing so, ManoMano doesn't just let any of their customers stranded alone. 
We want to know what you think about it? Share your thoughts in the comment section.  
And, this doesn't just stop right there. 
If you're completely new to DIY and crafts, don't know what to buy, and how to buy it — well, you're saved. ManoMano offers detailed buying guides for each of their products. So you can learn beforehand what features you should be looking for in your ideal product, and how you can make the best out of it. 
You'd probably be thinking that I am being biased right now. How can ManoMano be pure gold? 
Well, as a matter of fact, it is not. 
There's something we call a gray area of ManoMano's products and services. 
Let's see if we can find out what it is by skimming through their customer reviews. 
ManoMano Reviews by Customers [2023]: TrustPilot
June Long, one of their customers says he ordered a hardtop gazebo on a Sunday eve, and it arrived on the following Wednesday. He said the product felt great and the best of all he loved the price range. He was so happy that he gave 5 stars on TrustPilot. 
Another customer, Les, said he was skeptical initially as he read mixed reviews about ManoMano. But he went ahead anyway, and placed the order of Outsunny 6 piece outdoor set. The product arrived within just a few days, everything was good, the set was comfortable to sit on, was easy to set up, and he loved it. And he also rated ManoMano as five stars on TrustPilot. 
But as we researched, not every review was five stars. Some were pretty worse. 
Take a look at Stephen's review: He said the goods were damaged when he received them, and it was nearly impossible to get a good response back from the customer service department. 
Well, that's bad; I hope Stephan's issue was resolved. 
Here's another bad review of Monika: she said not to buy from this company ever again. She ordered stainless steel railings, and everything was good initially, but after a few weeks, the rails got rusted. And according to Monika, upon requesting a refund, ManoMano responded that the product was fine when delivered, and you used it for quite some time, so we cannot offer you a refund. 
So, overall we have seen positive reviews mostly. There were some terrible reviews, mainly against the customer service. But ManoMano is still worth a try because first, they deliver goods on-time, they're not scamming people, and their prices are really good. And every company faces at least some negative reviews, right?
Final Words on ManoMano Reviews: Should You Trust Them?
The simple short answer is: Yes!
Their prices are awesome. Their products are delivered safely and on-time. They got mostly positive reviews. They offer tons of buying guides to educate you about their products. And they have a lot of different communities on social media to engage with you, listen to your problems, and help you get creative on your DIY craft. 
So, you have every reason to trust them. If you want, you can visit their website right now, and get yourself something valuable. 
And I want to know your thoughts as well. What do you think about ManoMano? Any personal experiences? Or someone you know?