Home & Garden
Best Products To Buy At The White Company (The White Company Reviews)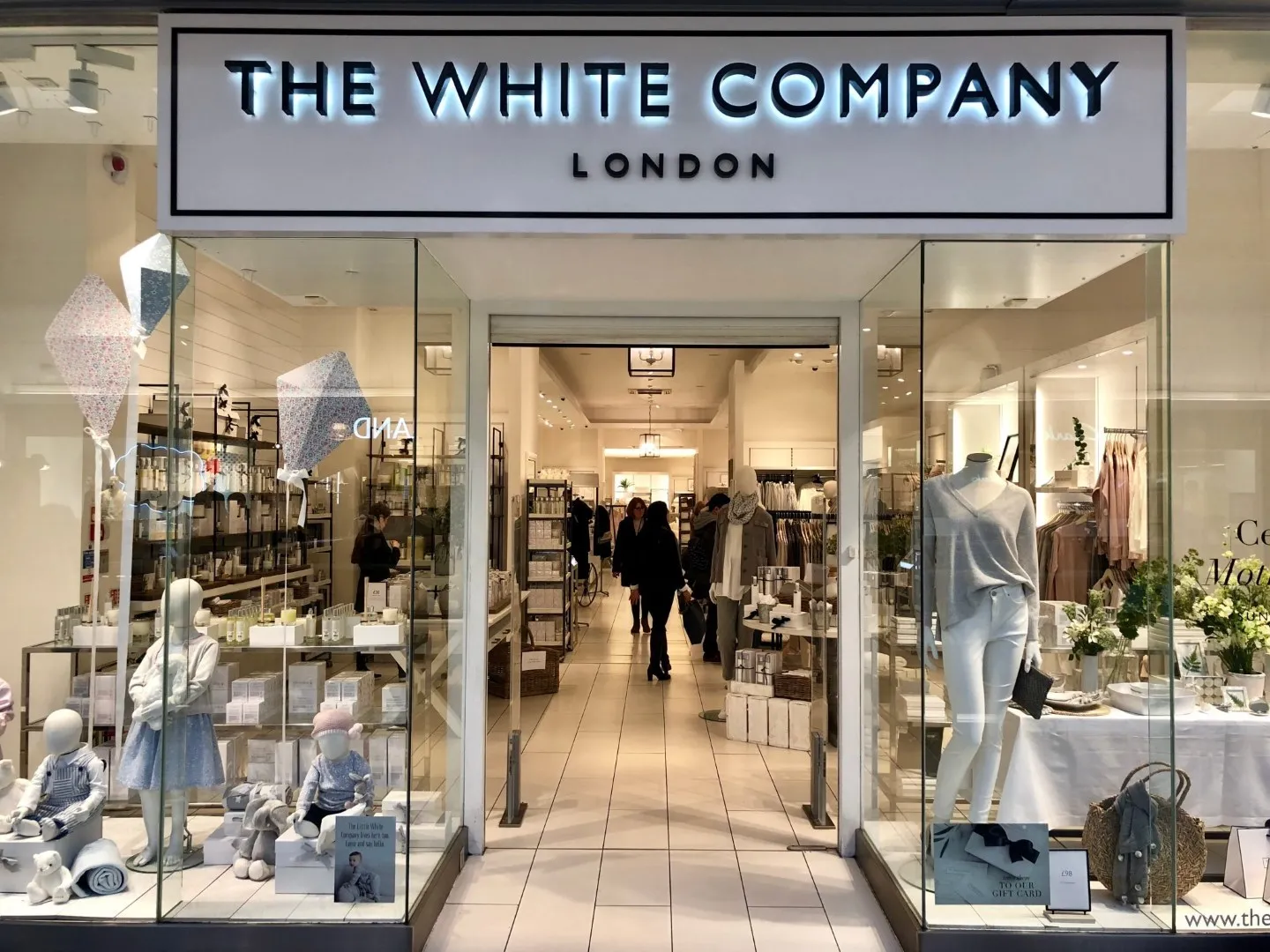 High street luxury interior and clothing brand in the UK, The White Company, has been offering 'luxury in white' for over 27 years. Today, we'll thoroughly examine The White Company reviews, compare the prices, inspect sustainability missions, and a lot more.
So, if you've previously just heard the name, or even never heard of The White Company before, this post will reveal everything.
Stick around for a while, it might affect how as a consumer, you'll do business with The White Company. Let's get into the meat of the story.
What to buy at The White Company? – Products, Styles, and Feel of the Brand
TWC is a classic luxury brand that focuses on quality and consistency – rather than quantity and short-lived products. All their products are made special, extremely detailed, timeless, simplistic, and minimalistic. It's high-end, and one of the most expensive luxury brands out there. But the tag 'expensive' shouldn't scare you because TWC has something for everyone.
I mean look at the prices of John Lewis, one of TWC's competitors. Their scented candles start as low as 10 pounds, whereas TWC's lowest Seychelles Votive Candle comes at 12 pounds. Not a groundbreaking difference.
Based on reviews, I've discovered that as much as the price, the value out of the money is equally rewarding and satisfactory. Their products are classy, stylish, and useful – which is why they usually stay with you for long – or at least until the next season sale starts.
Now, the question is, what can you shop at The White Company? Nearly everything: shop interior and clothing, gifts, fragrances, linen and beddings, indoor decor products, clothes, beauty, wellness, and more; for men, women, kids, and babies.
For inspiration, I'll leave a few products here.
The White Company Reviews: A thorough Analysis with a Verdict
Below, we'll inspect reviews from the actual customers.
Mazzar just recently ordered a Linen dress for the summer. They found it flattering, of good quality, and a nice size fit. Only if TWC had another colours, Mazzar said they would buy them, too. Left 5 stars.
DSuchak said the website was easy to use. The delivery was fast. And the product never disappointed them.
Nicola was upset about the poor customer support from TWC. Their cashmere socks built holes in them after a short use in bed only – first time, the issue was rectified. But it happened again and TWC didn't reply to their emails even after reaching out to them 4 times. Left 1 star.
Angela B was extremely unpleasant about their shopping experience with TWC. The refund of £200 was delayed for more than 3 weeks. The support team couldn't help Angela as they were supposed to. Left 1 star.
Kay says the night dress they bought was super comfy. They ordered the same piece again just in case TWC runs out of stock. Left 5 stars.
Jane Sprague says she was delighted with the scented candle purchase. The product was of highest quality, arrived speedily, and was well-packaged. Left 5 stars.
There are thousands of more mixed stories; more than 5 thousand reviews on TrustPilot alone. Not to mention the Reviews.Io, official site, and other platforms.
Upon doing a thorough analysis, I've come to the conclusion that nearly 80% of the reviews were positive. A small percentage of the reviews were from folks who got into complex situations; delayed deliveries due to COVID or courier service, wrong orders, delayed refunds, faulty package or product etc. Most of them got resolved promptly. Only a few were cases where TWC seemed responsible for poor service.
All in all, we can say with confidence that TWC is in fact a reputable, trustworthy brand who's here to stay, and grow even more as the time passes. One way to confirm is that they've been in the industry for over 27 years – and they directly compete with brands like John Lewis and Selfridges. So, if you're planning to shop from TWC, you've got all the green flags.
The White Company and Sustainability: Buy Less but Buy Better
The White Company does have a clear vision and focus on taking care of our planet. Their timeless and minimalistic products, minimum shipping boxes, and paperless deliveries already take great part in preserving nature. But the company also has clear goals set for them:
To become a certified B-Corp by 2023
Zero carbon emissions by 2040, throughout their business
10% increase in recycled products by 2024
All products to become traceable by 2025
100% of the each product sustainability sourced by 2030
Only customers can now push brands to become transparent and make conscious decisions to preserve natural resources. Because of how environmentally-friendly and ingredients-conscious we have become as consumers now, it's one of the reasons brands are putting more effort than ever to become sustainable. Find out more about Sustainability and Ethics of The White Company.
The White Company: Delivery, Returns, and Refunds
In this section, we'll have a look at The White Company's delivery and return policies – and we'll inspect whether their support team is cooperative as well. Let's start.
Delivery:
The White Company offers Free delivery across the UK for only orders over £50. Anything under £50, the delivery charges will be £3.5. Also, orders will be delivered from Monday – Saturday, and can take 2-5 business days to reach – excluding public and bank holidays. For international deliveries, it can take 4-14 business days.
For more information on urgent deliveries, curbside pickup, or weekend deliveries, please head over to their official site.
Now, let's see whether folks are happy, or whether expected deliveries appear on time, on your door-front:
Atkinson says the delivery was quite slow, but to save the day, the company sent a replacement overnight. Left 5 stars.
Joana says the delivery was quick. Left 5 stars.
Cornockers says the product was excellent, and the delivery was super-fast and well-packaged. Left 5 stars.
Doreen Grainer says there were problems with the delivery of their order. They spoke with 3 support team members over the course of a few days, and they all seemed very helpful. Finally, the issue was resolved. Left 5 stars.
One customer from the US says they've been having issues upon their orders: late deliveries, damaged packages, and late refunds. Left 1 star.
All the reviews were taken from TrustPilot, you can see more here.
After inspecting around 1000 reviews, especially in the case of deliveries, there were mixed opinions. But the number of folks who are happy and satisfied easily prevail.
So, it's safe to say that the brand is trustworthy, and you won't go wrong if you order something special, for a special day – the product will arrive at the destination on-time, well-packaged.
Return & Refunds:
If you've purchased the product online, you can easily return it using their Online Return Tool – within the 30 days. It can take 5 business days before you get the full refund.
If you've purchased from the standalone store, you can return it within the 30 days by carrying the original receipt with you.
Good thing, they've shifted to paperless deliveries to care for our planet. Which is a nice aspect about the brand.
Now, comes the real talk. Policies are only good if they're been acted upon – let's see what actual customers think about their return and refund services:
Chris Tracey says upon getting a wrong item delivered, I requested a refund. But the finance department couldn't pick up the call – even after the 4th time. Left 1 star.
Lubna Talhaj says their order came with a spot, which comes under the category of product being faulty. Lubna was not only issued with a refund, but she also got to keep the item. Happy she left 5 stars.
Mike says the products always come out awesome. But at this one occasion, they had to ask for a refund, and it was paid promptly. Left 5 stars.
Val says their present was delivered to a wrong address. Upon calling, the support team immediately refunded through PayPal. Left 5 stars.
Elsie says their multiple orders got cancelled without notice. Upon requesting a refund online via email and call, it was not helpful. Then even after visiting them physically in the store, Elsie said she still did not get her refund. Left 1 star.
Well, to be honest, a lot of the reviews were eye-raising. Waiting for a rightful refund can be super-annoying for customers, especially if it gets delayed for weeks. But the good thing is, I discovered, even delayed, the refund was eventually paid to most folks. Again, that doesn't justify their bad customer service, when it comes to handling refunds. TWC needs to work on it.
Now save up to 50% during their mid-season sale on nearly all indoor products. Hurry, it might end soon by the time you're reading this. Even if it has ended, still there's good news:
FindBestVouchers keeps track of every discount code, coupon, vouchers, or new sale from The White Company. Whenever you feel like shopping from TWC, do check on us to steal some deals.
Conclusion: Final Remarks
TWC is a classic luxury brand that has made its name by providing consistent quality for nearly three decades. It's one of those Great Britain's high-end elegant brands that focus on great-lived, simple, and yet state of the art products. Even more interesting about it is that it's now shifting to a fully sustainable business in the upcoming years. Even just shopping from a sustainable brand is our part as consumers to preserve mother nature.
Visit: The White Company