Fashion
Other Stories Reviews: Is Other Stories Good Brand?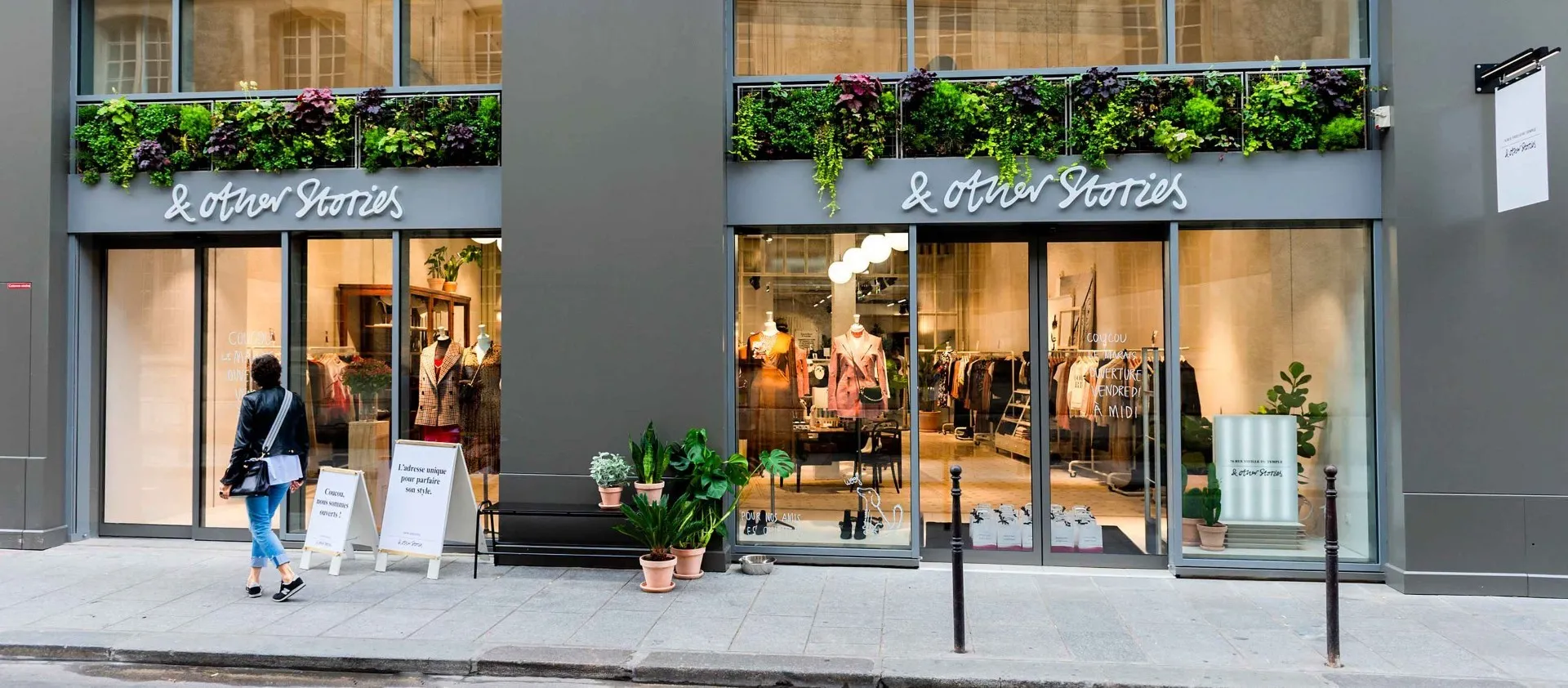 Well, there's only one way to find out: by analysing the reviews of actual consumers who have shopped from & Other Stories. Besides analysing & Other Stories reviews, we'll also shed light on its salient features, which make this brand, a hit brand.
But before plunging directly into reviews, here's what you need to know about Other Stories:
What is & Other Stories Brand?
Other Stories is a fast-paced, luxury, and high-end fashion, jewellery, and clothing brand aimed at women. The brand is owned by H&M Group – the group with eight well-famous 'clearly defined' brands: H&M, COS, Monki, Cheap Monday, Weekday, Arket, H&M Home, and the one we're discussing today; Other Stories.
All of these brands tend to lean towards fast-paced and trendy styling, although their products hold well quality-wise. Since Other Stories is a part of these successes, it also has a reflection of cool, in-style items.
Let's discuss more about it and find out what it offers, the quality of the products, and more importantly, what actual consumers say about it. Stick around, it may take a while reading all of that below.
Other Stories may feel pricier – but not while the sale is on.
Yes, compared to other similar brands like Everlane, COS, and even H&M, Other Stories feels a bit pricier. Why? One obvious reason is that Other Stories mostly offers wool, cashmere, and silk. These materials are luxurious, and expensive. Also, the brand's pure leather shoes are one of the most famous amongst pals.
So it makes sense to see an up-going curve price-wise, when charted with its in-house competitors.
But it also clearly goes without saying that you're definitely getting two-to-three stops higher quality-wise.
However, good news, as always, you can steal the deals to enjoy the quality products at relatively lower prices. So you can feel the money being well-spent.
Other Stories runs sales pretty much throughout the year – mostly 10% or 20% off.
If you're new to them, subscribe to their newsletter and get 10% off flat on any item right now.
And if you wish to keep yourself updated with the latest sales and discount codes on Other Stories in the future, stay connected to FindBestVouchers. We literally update our discount and voucher code page every hour.
Is Other Stories a sustainable brand?
Fortunately, yes. Using 100% sourced cotton, by-products of winemaking, and recycled plastic bottles, the brand made an entire PETA-approved vegan shoes line, named Vagea. See the image below:
By 2030, their mission is to have every product made from pure organic material, or from a more sustainable source. Other Stories is a part of a bigger sustainability movement for an ethical and faithful future ahead, forwarded by its parent,
H&M Group
.
Other Stories: Shipment and Return Policy
Other Stories ships from Tilburg, Netherlands. Delivery can take 3-5 days to reach. The brand ships to the UK, US, and several other countries, including Canada, Australia, New Zealand, Turkey, Iceland, India, Bangladesh, and more. Due to seasonal trends, being out of stock or locations being remote – such as Futuna and Tuvalu – delivery can take longer than 5 days. And by the way, delivery costs 20USD, if not offered free by the brand.
The interesting bit is the brand's return policy: you've the whole 30 days to return the product. And yes…the return policy also covers 'changed mind'. You can get a full refund (exl. $25 shipment charges) within the 2 weeks, once your returned order reaches their warehouse.
For more details:
What can you shop at Other Stories?
& Other Stories offers a vast array of shoes, bags, swimwear, accessories, jewelleries, clothes, and ready-made-wearable for women. Besides shopping online from their website, Other Stories also has their 78 retail stores worldwide: in Europe, Asia, and the US. Find the nearest store through their store locator, if you're in for a real-life buying experience.
& Other Stories Reviews: Trustpilot, Yelp, and Influenster
Everything seems gold and honey, until some of the reviews kick in. Even after loads of positive ones, some reviews are still concerning, and can't be ignored. Hear a few stories below:
Darcy Robers from Canada ordered a pair of jeans online. The pair arrived on time, it looked fine, until Darcy figured they can't put them on – because the sizing was completely off. After contacting the support team, Darcy discovered they can't afford to return the pair because of the additional $25 shipment cost. The overall experience was bad so they left one star.
Emilee from the US reviewed that the shoe was awesome, but seemed that it may last for only a season. Quality was decent overall. But she wasn't happy with what she ordered because she wanted something that could hold on well for a longer time, which is why she returned the package, and got the full refund within two weeks. Left three stars.
George from the UK was a happy customer. He ordered a mock neck jumper with 10% off code, got the item promptly on-time, and was happy with the quality – even after the jumper being a bit bobbly after a wash. Left 4 stars.
A few other consumers reported that their order was late by weeks. I guess the support team needs refinement. But as far as I have seen quality-wise, the products from all departments; beauty and care, clothing, jewellery, and all seem fine, and worth the price.
You can read more Other Stories reviews on: Trustpilot, Yelp, and Influenster.
Should you buy from Other Stories? Who is this brand for?
Even though Other Stories offers luxury at an affordable price, there's something worth evaluating – so you can avoid bad experiences while shopping from them.
And that is…wait for it…& Other Stories brand is not for everyone.
What the brand offers is fast-paced, trendy, and short-lived. Even though the products are high-end and feel awesome – they don't age well. (Except genuine leather shoes or something made with durable material)
If you shop to get the products for a long time, Other Stories may not be the ideal brand you're looking for.
So, what's the best brand for your taste? Read this: Boden Clothing review. Boden offers wearable for men, women, children, and babies. All the styles and designs are a perfect blend of class and brisky and swifty trends – most of all, durable for years.
But…if you're a frequent shopper, with enough money at your disposal, or if you're a seasonal shopper – Other Stories is ideal for you. Really. Enjoy the perfect high-end trendy outfits, jumpers, jeans, ready-to-wear clothes, and shoes – all at a relatively affordable price.
Visit our homepage to get your hands on awesome deals. Even if Other Stories is not running an offer right now – you can still find codes from thousands of similar stores in the UK. We literally update our page every single hour with the authentic codes that work.
Conclusion: Is Other Stories a Reliable Brand?
Yes. Why? It's sustainable, offers luxury at an affordable price, has awesome styles with a range of choices, and gives you the choice to return the product within the next thirty days. Even if you simply change your mind over the product.
As far as negative reviews are concerned – yes, there's a problem with how they might delay the replies, the products, or the refund. But, overall, the brand can be trusted for its quality, for short-lived fashion products.
Visit Other Stories.