Valentine's Day Gift
Best Valentine's Gift for Her: 15 Ideas to Make the Special Day Even More Special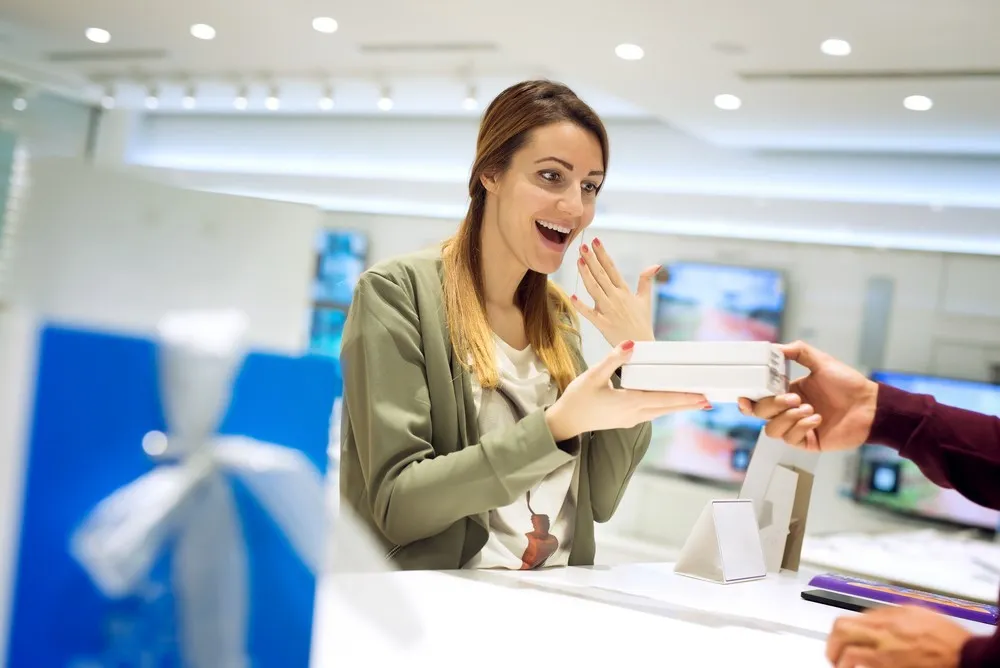 Hey, man – let's face it: each girl is different – some would be happy to receive a make-up kit, some with portraits in-frame, some with a simple love note, and some with adventurous, special Valentine gifts. That's why, today, I've listed 16 sexy, cute, thrilling, practical, and meaningful ideas – to help you easily find the best Valentine's gift for her.
So, whether it's your girlfriend, wife, or pretty someone, time is running, clock is ticking, you better hurry – go through the list and shop. Excite her with something she exactly wants to be gifted with. (Don't fret; most gift ideas are affordable price-wise)
1.    Gold-Toned Chain Necklace with a Heart Pendant – by & Other Stories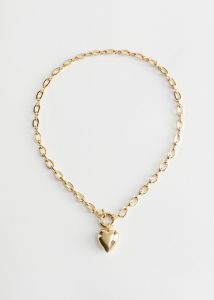 Women always appreciate jewellery – it doesn't even have to be super-expensive. It's about what jewellery represents: the sentimental values, romance, and the self-confidence of having a man who accepts and owns her.
And what better day to express your heart to someone other than Valentine's Day? If your partner is a jewel-addict, even better.
This gold-toned chain necklace already looks fabulous – but to flower things up, the heart pendant can also sing your affection for her.
2.    Engravable Round Bracelet – by Missoma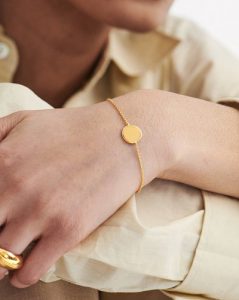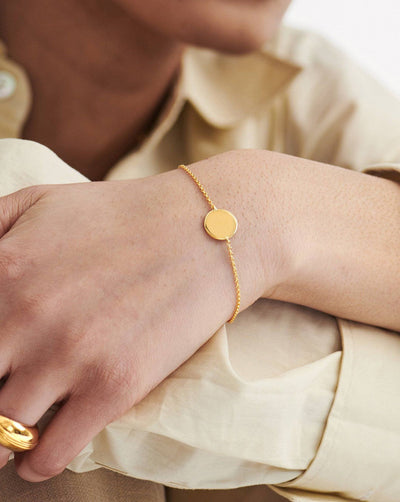 I tell you jewellery is always a winner, and there's always a space for something new, something cute. This compact, cute round bracelet by Missoma is engravable – engrave her initials or a romantic love note for free.
A personalised gift made just for her is far better to ring the love notes than something cheesy or generic. Good thing, you can either get gold-finish, which will be obviously pricier, or get silver finish for some pounds less.
3.    Eye Mask and Hot Water Bottle Sleep Set – by Oliver Bonas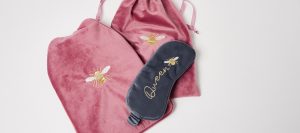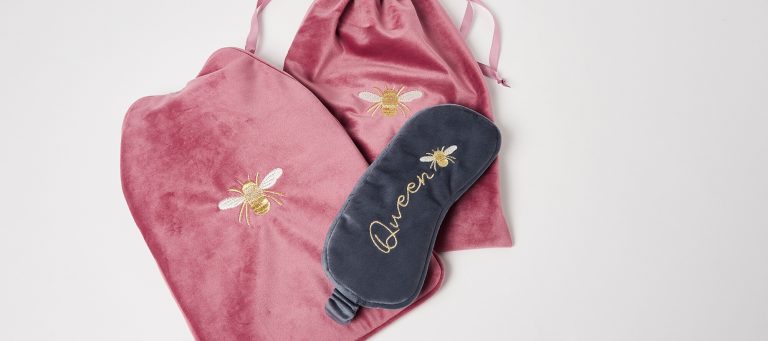 The Queen needs rest. Make her feel special by gifting this gold-embroidered, soft, and luxurious eye mask with a hot water bottle, which can keep her warm, cozy, and give her a well-needed sleep.
Besides being the cutest gift, it's practical. It's usable for a really long time. You're gifting her sound sleep at home or when going on outdoor trips, while camping, in a freezing cold environment. Rei journal says hot warm water bags are good for sleeping sound on cold days.
4.    Double Supercar Driving Blast – by Red Letter Days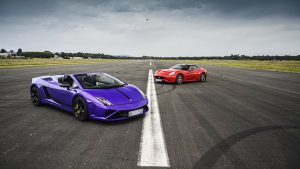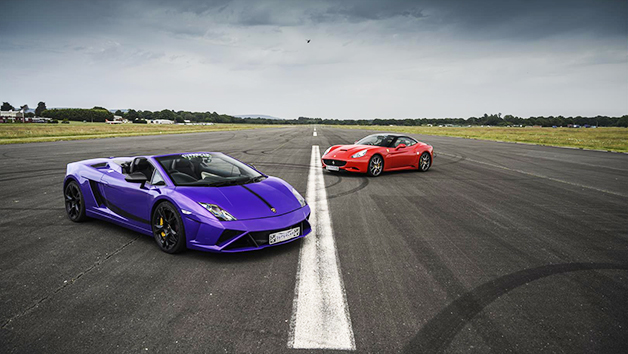 Each year, Red Letter Days introduces a new collection exclusive for Valentine's Day to truly experience love. Out of many, this year, this one is standing out.
Give her a thrilling ride in a blasting super car for two straight hours, for three miles. Book any time this month, and the purchase will be valid for the next 12 months. Don't fret – they include brief safety training, and a guide to driving the car.
Ferrari, Lambo, Astin Marris, and dozens more modern-day rides are available. Choose the location and experience the thrill at your own personal schedule.
5.    The ArcelorMittal Orbit View for Two – Buy A Gift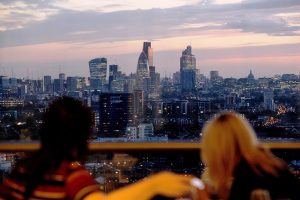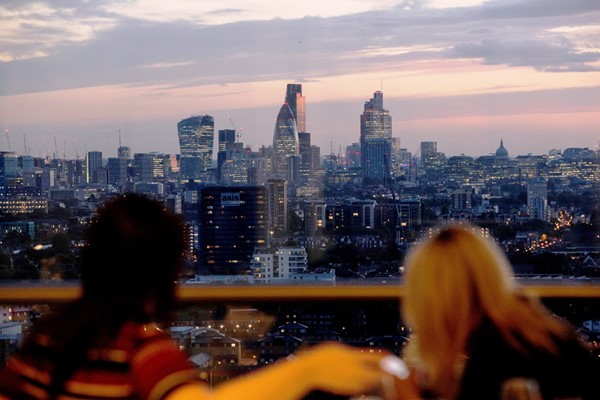 Enjoy a breathtaking panorama of London from 80 metres above the ground. If she's adventurous, she's anxiously waiting to get a surprise gift like this: Explore London from the tallest external balconies, enjoy the breathtaking views from the sky, and groove around the thrilling slide loop around the sculpture.
The visit is available round the year, round the week. You've the option to take the lift or use stairs – spoiler, it takes twenty minutes to climb up or down 455 steps.
6.     Straight from the Heart – Collective Chocolate Box by Chocolat Hotel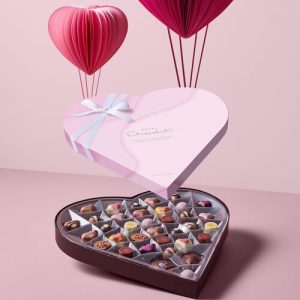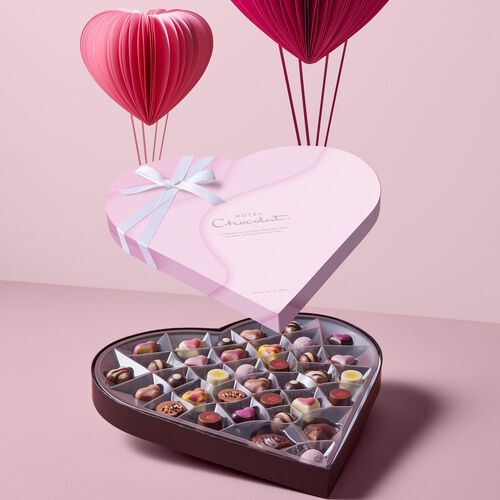 35 exclusive, the most delicious and precious heart-shaped chocolates by Chocolat Hotel are boxed together – now ready to send to your someone. If she's a chocoholic, she'll love it.
Send her as a gift to her door-step, meet her at the park, surprise her at home, or go and ring the doorbell, and when she opens the door, present her this with a beautiful flower bouquet. See the smile on her face.
This is your chance to make this Valentine perfect. But hurry – delivery will be late if you order after Friday.
7.     Le Specs – Cat Eye Sunglasses by Selfridges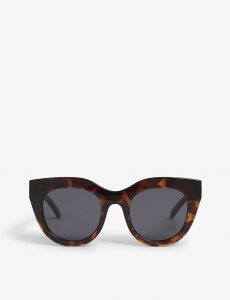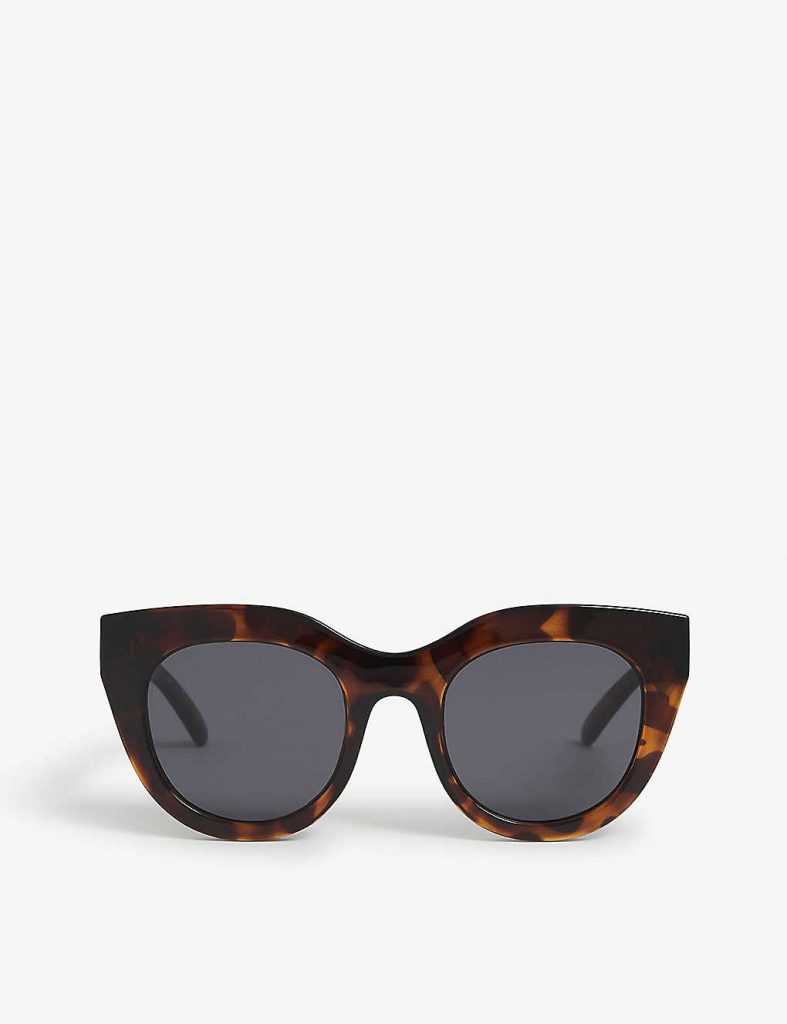 Introducing cute cat-eye shaped classy glasses, equally suitable for every face type. Exceptionally strong and flexible, acetate material both for frame and glasses, can last for a long time. Besides being the gift of the day, it's practical in a sense that it gives 100% UV protection. A soft cloth and a case come within the box to keep it neat and clean.
Selfridges' one of the best-selling items, this old Hollywood-themed glasses is perfect to make her classy look appear even classier. 45 pounds for just glasses then doesn't really feel like much if you think about it – give her this blend of cute and classy look.
8.     Cashmere Throw – by The White Company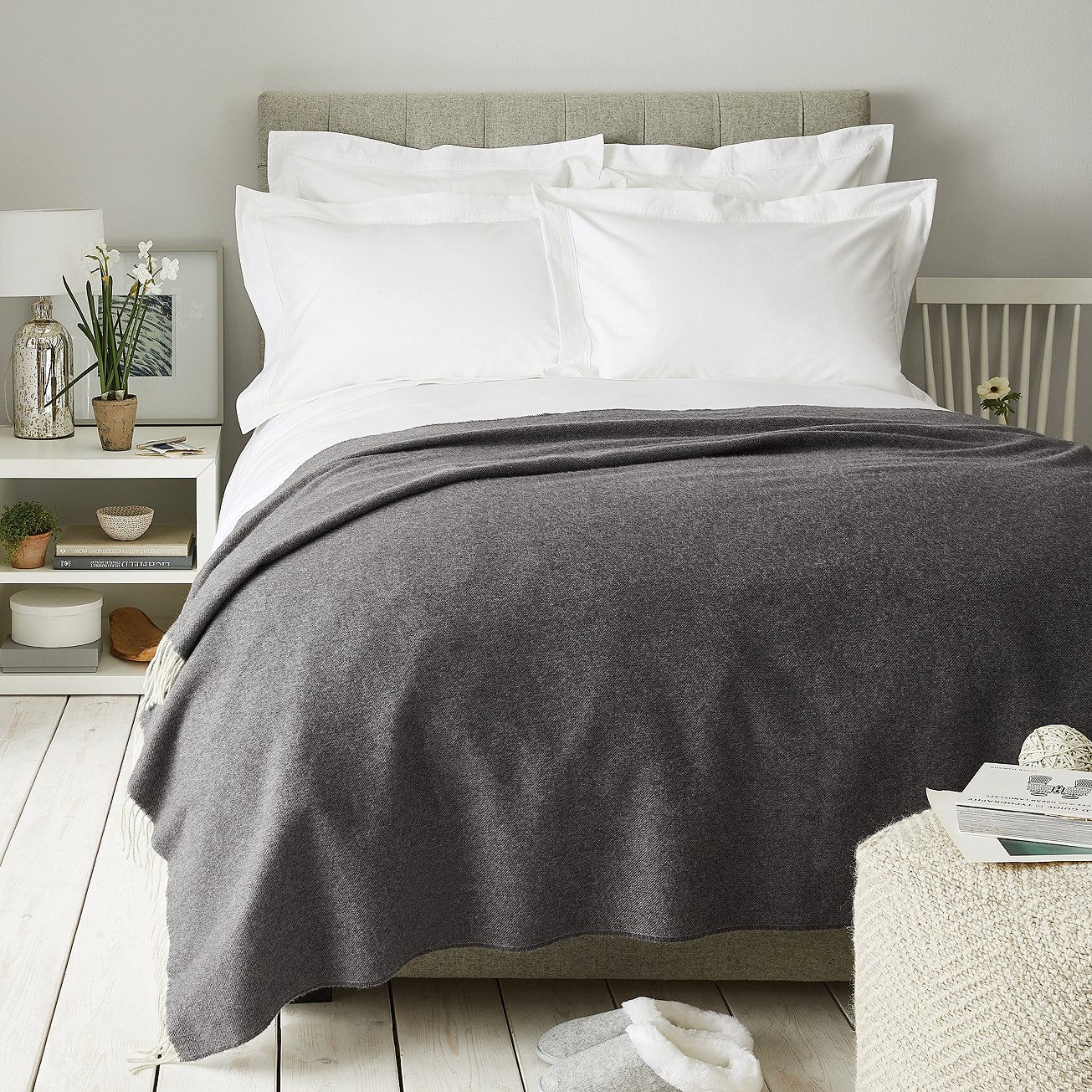 Bring luxury in the house. This softest, silkiest, and comfiest cashmere throw is the gift to be remembered for years. Pure hand-picked cashmere, sourced from producers in Italy, this snuggly throw is ideal to make her feel comfy, snuggly, and at-home.
Living together? Even more fun.
Available in faux grey and mink colour. Dry clean only. And yes, because it's pure cashmere, it may feel a little more expensive, but think about the practicalities of it when pressing the buy button. After all, it's Valentine's Day. It's a special day for a special someone.
9.     Apple Airpods with Charging Case – from Amazon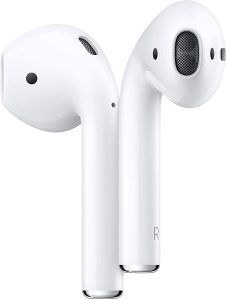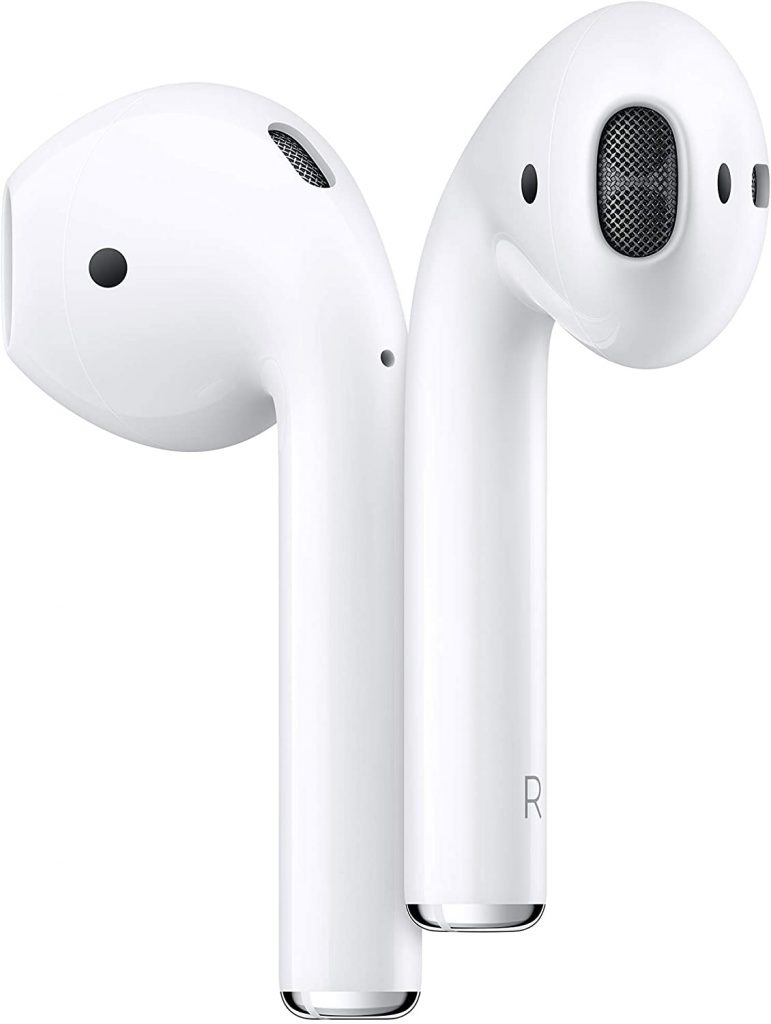 The all-new trendy and next-gen Apple airpods are all-time-favourite of millions. Gift her this incredible seamless listening experience. Automatic connection, 5-hour long continuous listening, powerful sound, and powerful charging wired case – charge for 24/7 in one go. If she's a fan of Apple already, she'll go crazy. Guess who else she'd go crazy for? (Winks)
10.                        Anti-aging Routine Bundle – by LookFantastic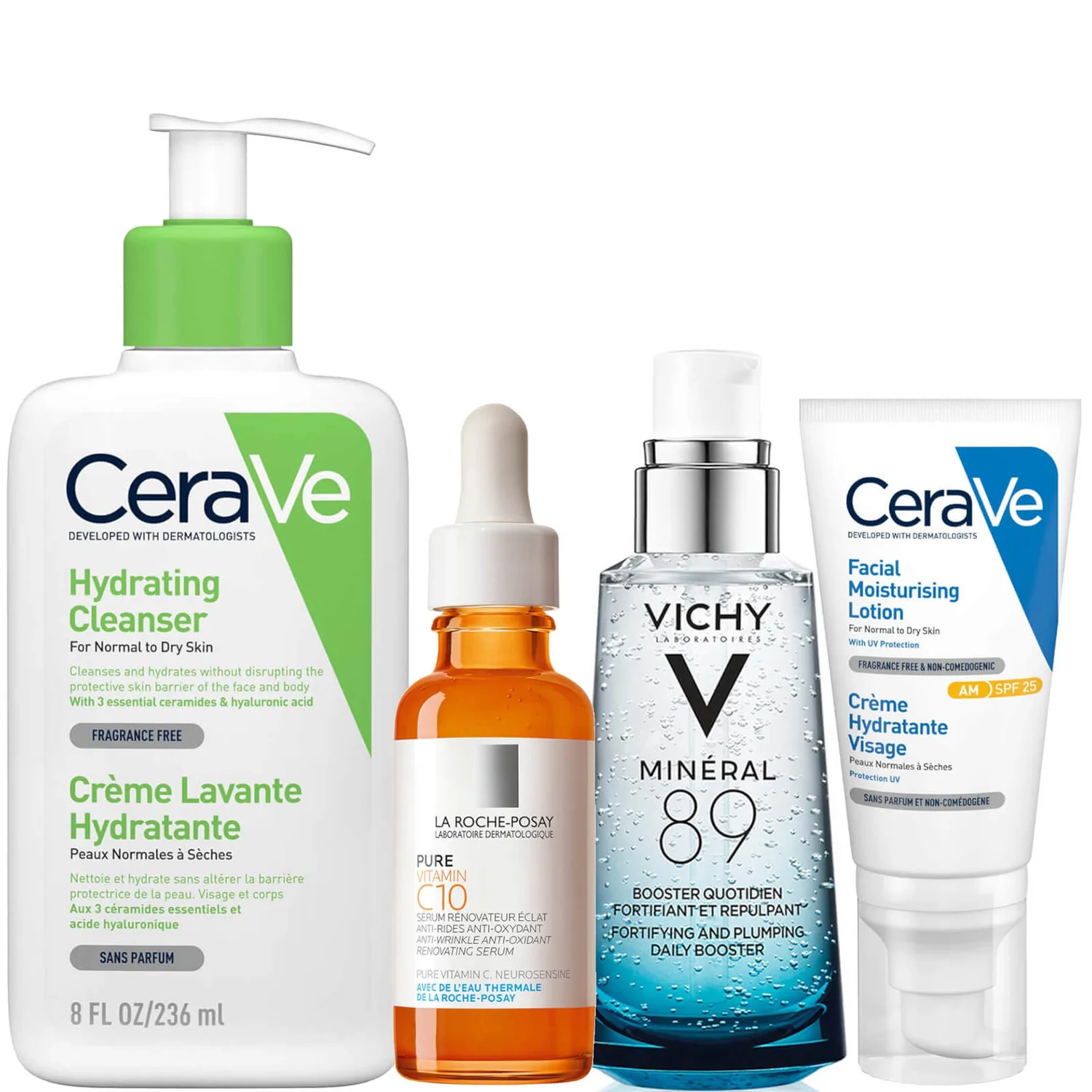 This bundle of four – cleansing, hydrating, brightening, and protection product – from four popular brands, is a perfect gift for her to reduce age complexity. La Roche-Posay for a youthful glow, VICHY Minéral 89 for natural skin hydration, CeraVe cleanser for removing impurities, and CeraVe moisturiser for adding a veil-layer to protect the soft skin. This anti-age bundle can be one of the fabulous Valentine gifts for her – to turn the fab on all-day long.
11.                        Slim Jersey Jacket – by Whistles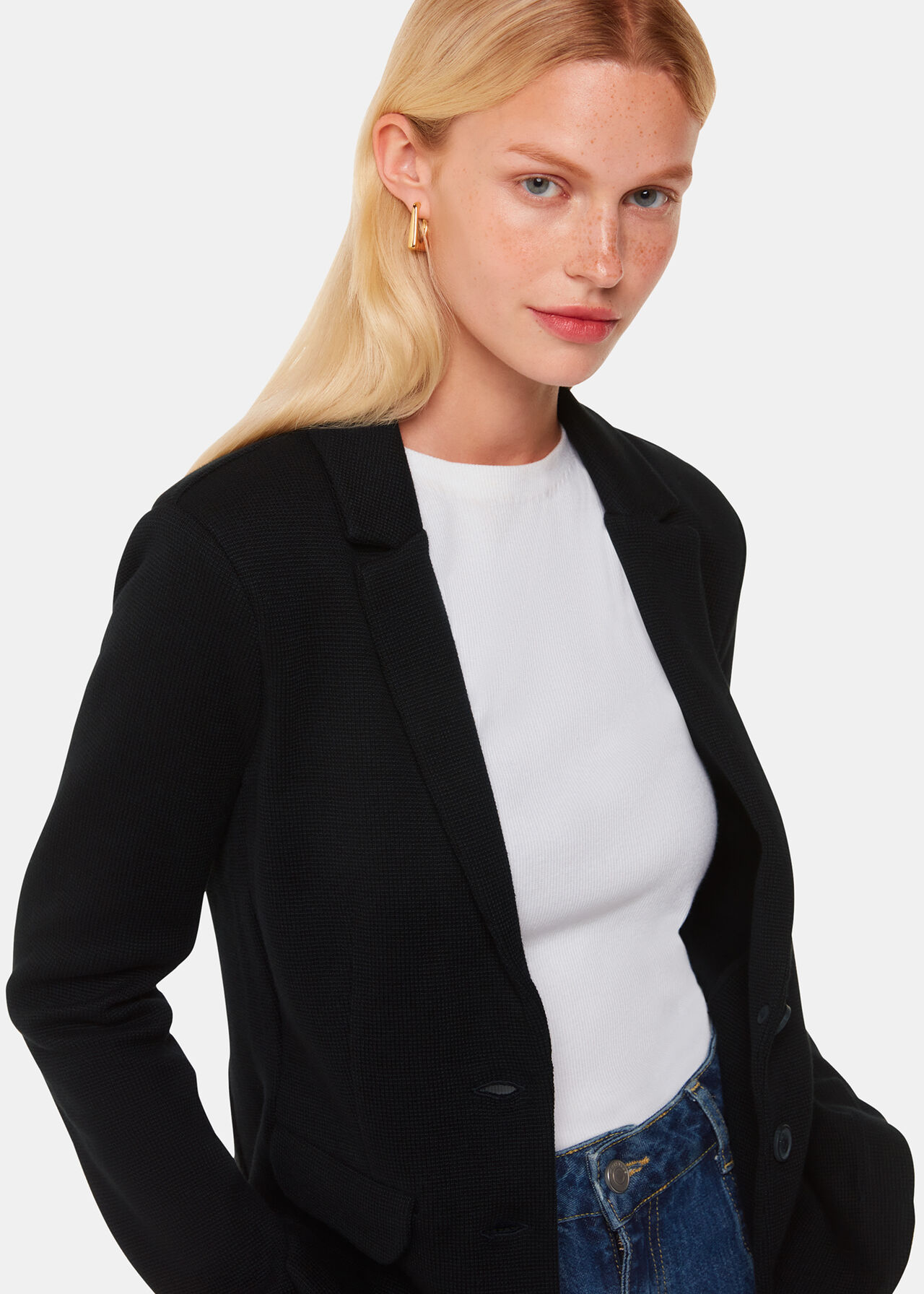 A perfect sidekick for her – and a perfect gift from you. This pure-cotton jersey is wasted slim, sits classy on the hem, and blends equally well with everything: mini dress, oversized jeans, or trousers. This soft, elegant-looking jersey jacket is not only a very special gift, but also a practical investment for her: Suitable for office or workspace, outdoor gatherings, walking outside, or for a romantic candle-light dinner by the river side on Valentine's Eve.
If all of this can put a beautiful smile on her face, if all of this can make her feel more special, and if all of this may give her one more reason to get even more closer to you, then…why not?
12.                        Red Heart Bracelet – by Pandora
Dating secretly? Or would love to go with something simple? This can be quick, cute, compact, and small – yet a brilliant way to celebrate your love on this Valentine's Day.
This bracelet is a claw set, with a patented heart on it. The silver finish creates an aesthetic classy vibe – but the complimentary red color brings a beautiful charm. Let her wear your heart out. Make this upcoming day a very special day, even with something as small and simple as this tiny-teeny bracelet.
13.                        Diamond Essential Necklace – by Monica Vinedar
This hand-crafted ethically produced diamond is a new-in for this new upcoming Valentine's Day. Women always adore jewellery, and when it's a necklace, things get more romantic – but when it's diamond, things can get off the chart brilliantly. This life-long durable gift is ideal for creating lively memories for the beautiful life ahead.
Best part, the diamond, even each piece by the brand, is ethically produced – so you're not only doing something special for her, but also for the planet this Valentine.
The adjustable slider lets the diamond sit perfectly at the desired place. Range from: 40.6cm/ 16″, 43.2cm/17″ or 45.5cm/ 18″. Free delivery. 100-day free return. Five year warranty.
14.                        E-Gift Card – by Merci Amman
Give her a gift of her choice. Simply send her this e-card with a unique code in it, which can be easily used at the checkout. Worth of an e-card can range from thirty to two hundred pounds. But why so? That's the idea for the last minute Valentine gift for her. You're still trying your luck (keep up the spirit my man). Or if you're still unaware exactly what she may adore as a gift. Anything, but a gift of her choice really seriously feels more exciting.
15.                        Pink Love Mesh Top – by Never Fully Dressed
Sexy pink-feminine-themed mesh top is one of the best Valentine's gift for her. The flattering fit is enough to make her flat – okay, maybe I'm being a little more dramatic than I need to be – but hear me out: it's Valentine's Day, you and her together, all alone, sitting somewhere comfortable, this mesh top combined with jeans, brings her best smile on her face. Fun time. If this can make her feel excited about her – and about you – then become as dramatic as you wish to be. This day is about you two only.
Don't be late. The very special day is just around the corner. Shop the best Valentine's gift for her to celebrate love immersively together.
So, there you go – hope you discovered the perfect Valentine's gift for her from this trending list. Got any questions? Ask in the comments. Or visit our discount and coupon code page to save big on each gift you purchase from your favorite brands. Good luck!