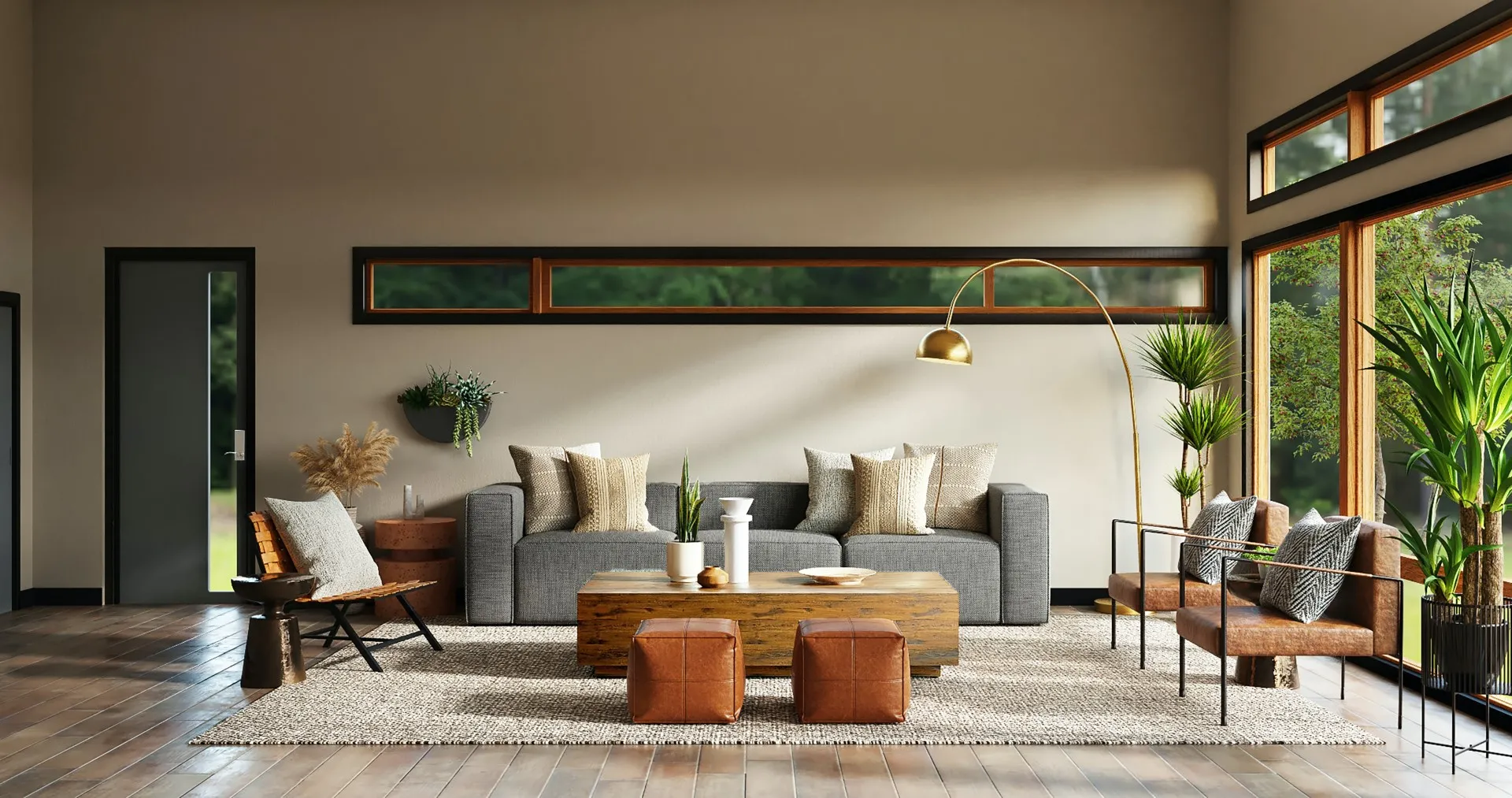 Purchasing furniture online is different from purchasing any consumer goods. You not only have to trust the brand, check the prices, and see the materials, but you also have to feel like it is the one you should pull the trigger for. 
But I've got to admit, as the technology has grown over the years, and brands are understanding consumer demands more and more, shopping furniture online isn't really that much of a difficulty now. You get to experience the vast imagery, and not to forget, the try on warranties. So my team and I went ahead and curated a list of top 5 furniture brands you can shop online from — that are best for quality and price. 
(And since, at Findbestvouchers, we're all about saving money, how could we leave you stranded when you're on the hunt for brand new furniture. So if you decide to order one online today, don't forget to check these brands' current promotional offers to steal some deals)
Let's get into the list now, shall we?
1. ManoMano UK
ManoMano is the leading platform for all-things DIY, gardening, and home improvement space. Why it made the top furniture list is because, since it's a marketplace, dozens of individual brands compete for the 'quality under great price'. 
You'll hardly go wrong with the choices you make with ManoMano, as it has already established its name by serving over thousands of customers in the UK. Whether it's a comfy mattress, a springy-sofa, or a modern sleek-looking dining table — you name it, ManoMano has it. 
This is what we loved: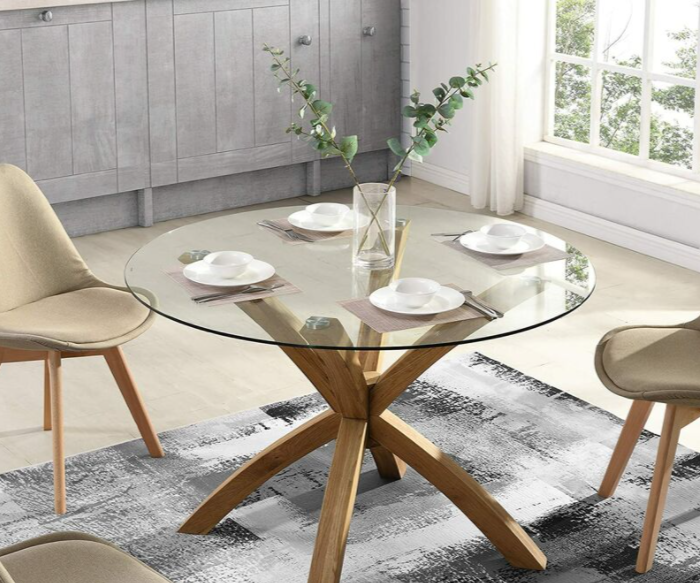 Cherry-Tree Round Glass Oak Leg Dining Table 
With over 50 five star reviews, this is one of the best sellers by the brand, Meridian Furniture. A statement piece, featuring chunky wooden oak-style legs, with the gaze-stopping cluster design, and a full round transparent tempered glass. One year warranty available.
2. Cult Furniture
Cult Furniture is a modern high-end brand that sells timeless designs, under prices that feel justifiable. Each of their pieces is designed in-house, through the lens of innovation and creativity. 
When you're purchasing your furniture from Cult, you're getting a dynamic piece that's thoughtfully designed keeping in mind the colour, style, and decor. 
Cult isn't a brand like any other. It's a team of 100+ passion-driven experts including design artists, customer care service, managers, and marketing officers standing behind their products. 
This is what we loved: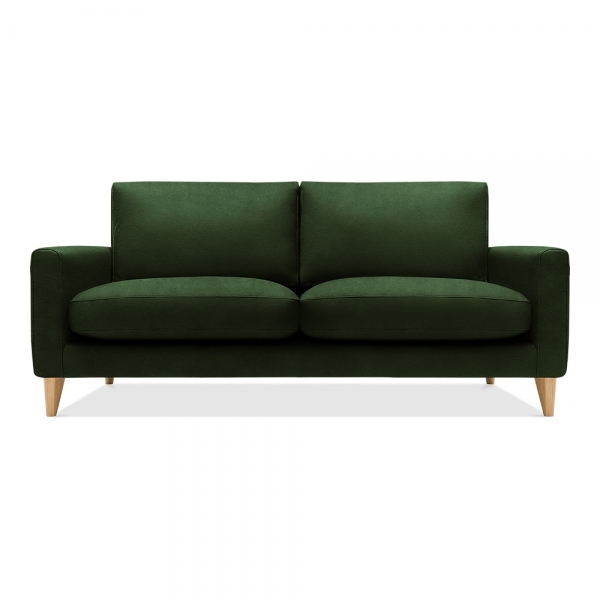 Velvet Lennox 3-Seater Sofa 
A retro-inspired clean lined sofa, with deep plump cushions and natural oak legs, for the most comfortable sitting experience. With the 'minimalist mid-century' looks, choose between three colours, and the size you desire. It's perfect for home and offices. Available with 2-person delivery for easy manoeuvring. 5 year structural warranty.
3. Leekes
Starting their journey somewhere between 1999-2000s, Leekes have been providing home improvement and home wearable products under two core promises: a) amazing quality products, and b) customer service that's like no other. 
And because they were true to their core values, Leekes is now the leading home improvement company that has served thousands of customers in the UK. They've an amazing range of furniture, for every room, and for every price. 
With Leekes, you'll enjoy a 'Total Care' warranty for 5 years, which covers all repairs — no matter what furniture you buy. And for electrical appliances, you get a replacement for life, if they break down. 
This is what we loved: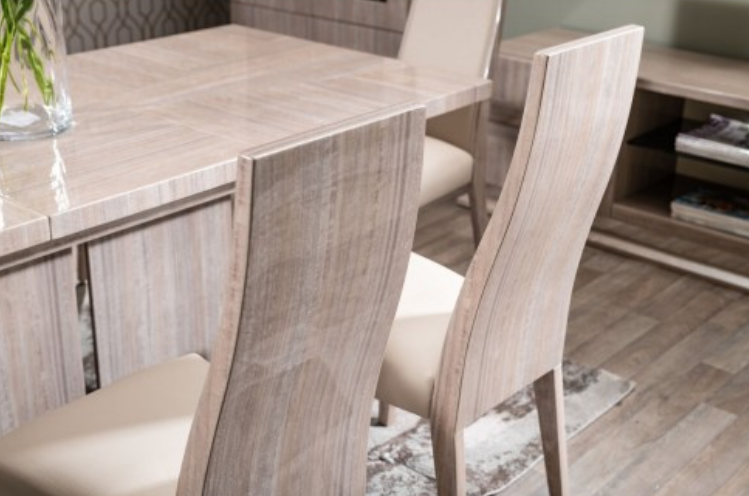 Casa Bergamo Dining Chair
Designed in the ash grey colour, this is a high-end high-back dining chair, ergonomically designed for a comfortable dining experience. The high-gloss wood finish is contemplated with the sleek and comfortable padded cushioning for a modern, minimalistic, and luxurious feel.
4. Aosom
Aosom started as a small supplier of products online a few years back. Today, they ship thousands of products every week across all categories, including furniture. 
Through the family of their brands, they strive to bring you home improvement products that deliver the best value for your pounds. They use secure payment gateways, quick processing under 24 hours, offer free delivery, and have a 30-day return policy. 
If you're looking for not-so-luxurious furniture, but also high-end under a price tag that feels right, Aosom might be the solution. 
This is what we loved: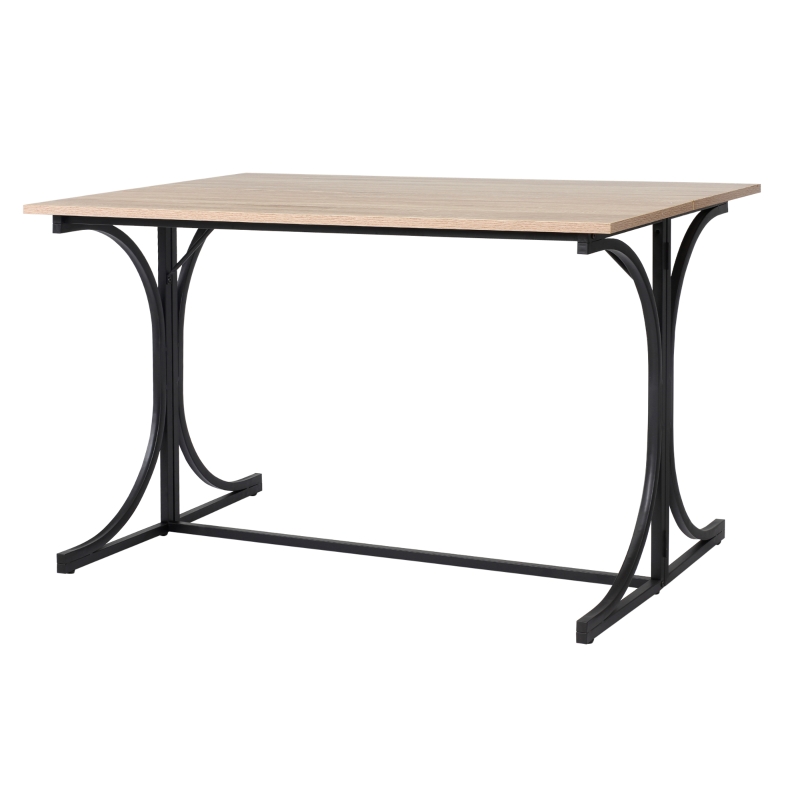 HOMCOM Folding Dining Table
A multifunctional dining table that's foldable to use for narrow hallways, and expandable to use for dinner or office work. The metal triangle structure can hold up to 80 pounds. The look and feel is modern, minimalist, and high-end – making it perfect for small to medium sized apartments and homes. 
5. Tempur 
Tempur is the only mattress brand that uses specialised materials discovered by NASA scientists in the 1960s. After spending years fine tuning those materials, Tempur formed something completely unique that gives you a blissful sleep. 
Tempur first introduced its uniquely formulated memory foam mattress in 1991. Since then, their formula is secret — only 10 people in the world are aware of it, Tempur claims. 
To describe, the material is both fluid and spring-like, consisting of billions of ultra-sensitive cells — the moment you sleep on it, their mattress feels like you're being hugged by water and space, truly a dreamy state. 
And because of their unique mattresses, they've won multiple awards in different parts of the world as 'No.1 in Customer Satisfaction.'
What we loved: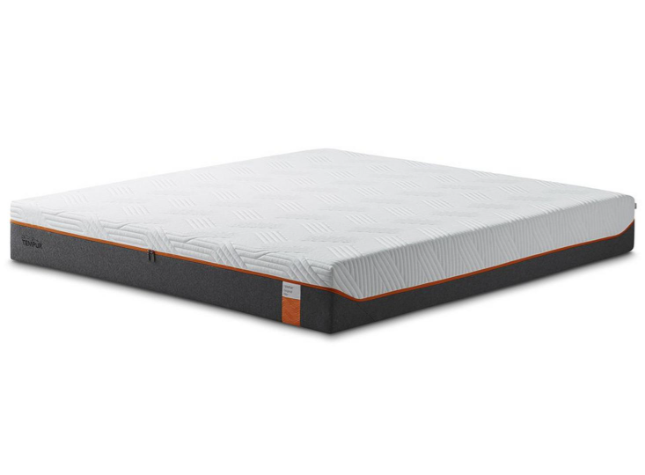 Tempur Original Mattress 
Composed with the Tempur original unique secret formula, this mattress is perfect for medium-firmness lovers. Moulding to your twists and turns, the mattress contours around your body, adjusting its firmness and temperature to your body throughout the night. It's a 'no flip' mattress with washable covers. 3 years of warranty available. Try for 30 nights — return if you don't sleep well in it.  
Concluding: Loved anything so far? 
Keep in mind that when you're purchasing a design, consider thinking about years ahead. It should be a timeless design that also should match with the existing decor of your home. Whether it's a dinner set, sofa, or mattress – consider it an investment. An investment that should stay with you for at least five years, if not a decade.
And because of that, the prices of a robust quality furniture piece are usually at the higher end. If prices are too good to be true, they're too good to be true. Spend your money on something that can start conversations, make you feel proud of having it in your home, and also should provide a comfortable sleeping or sitting experience. 
With that said, I hope you liked the list. Do tell me in the comments if you're going to order nice furniture for your home. Good luck!